Spritz
Spritz al Cynar
I came to live in Italy prompted by a work stint in Venice during the summer of 2005. It was the first time I had stayed in Venice for an extended period and also the first time I was introduced to Spritz. Actually it was the first time that I understood how to truly enjoy alcohol, as Venetians are known to be the tipplers of Italy, I began to see the attraction. As you cruise around Venice in the afternoons during the warmer months, you will notice mostly orange and red drinks sitting on the tables of the open air bars.
These are the famous spritz, and there is nowhere else where you will find a greater appreciation for them than in Venice. The orange ones are spritz with Aperol and the red are either with Campari (AKA bitter) or with Select. Sometimes though, you will notice a darker Spritz, which is the focus of this post, the Spritz al Cynar. Italians will make alcohol from anything and this is a good example of that as Cynar contains the bitter extract of artichoke leaves, cynarin. Drinking Cynar mixed with a litlle prosecco, mineral water, served with a few ice cubes and a slice of orange or an olive is a civilised way to spend the afternoon or early evening while the day cools down and you unwind into the night. Drinking a spritz is also the easiest way to feel Venetian, all the locals do it, so as a tourist it is a ritual you can imitate and immediately be a participant in a local custom.
Cynar has Sicilian origins but in the mid 90's became a label under the Campari Group, who forcefully marketed it as digestivo as well as an aperitivo. At the end of any extended dinner, someone will always offer at least one after-dinner digestivo drink. They come under the umbrella term of Amaro (bitter) and the range is extensive. I would bet that Italy produces more bitter, after-dinner digestivo, herbaceous liquors than any other country. It makes sense that a bottle of Cynar would usually sit right alongside a selection of other bottles of amaro in a drinks cabinet.
When I was much younger I made myself believe I liked Campari but in reality it tasted worse than medicine. Now, I think my palette has refined a little and I love bitter drinks especially when you are sitting in some of the finest campi (squares) on the face of the planet accompanied by good friends and potato crisps. Spritz's are cheap, a good spritz shouldn't cost any more that €3. If you pay any more than that, you are paying for the real estate.
Spritz Recipes
The following recipes I found on Wikibooks Italy and it gives a few different recipes from different cities. You will notice that all these places are in the north east of Italy where the spritz is most appreciated.
The preparation must comply with certain rules for the drink to be called Spritz:
* 40% of white wine (prosecco), 30% of sparkling mineral water, preferably highly carbonated, avoid soda.
* The remaining 30% can be from a range of  liquors:
Spritz veneziano (Venice)
1/3 white wine
1/3 mineral water
1/3  Campari or Select
optional slice of orange if using Campari or Select. if using  Aperol include a slice of orange or green oilve or both.
serverd with potato crisps, olives or peanuts.
Spritz trevigiano (Treviso)
5/10 prosecco
3/10 di Aperol or Campari
2/10 mineral water
3/10 "whatever you like"
a green olive or a slice of orange
Spritz padovano (Padova)
1/2 prosecco
1/2 of one or more  Aperol, Bitter, Cynar, Campari, Gin.
an olive or a sliced of orange
Spritz triestino (Trieste)
1/4 dry white wine
1/4 Campari
2/4 seltz or mineral water
lemon rind
Spritz udinese (Udine)
1/3 Verduzzo or Friulano (Tocai)
1/3 mineral water
1/3 Aperol or Campari
lemon rind
Spritz Bresciano aka Pirlo (Brescia)

1/3 Prosecco or Brut
1/3 mineral water (very fizzy) or soda
1/3 Bitter Campari or Aperol
lots of ice and a slice of orange
In the 50's, 60's, 70's and even more recently, Cynar was promoted in the  as a cure for the stress of modern life. Below are Youtube links to some of the television ads: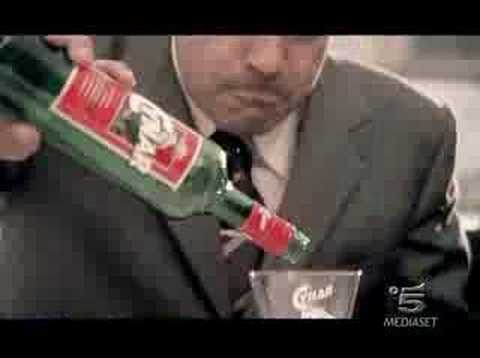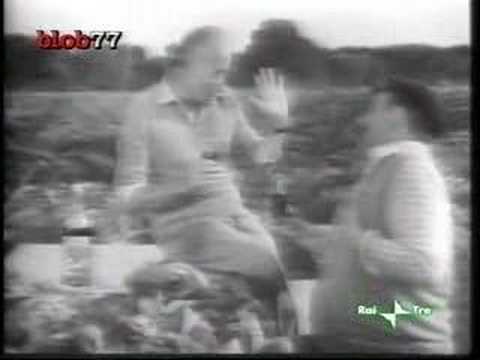 Recipes: Source: http://it.wikibooks.org/wiki/Libro_di_cucina/Ricette/Spritz
Images: all except the top and bottom images come from magazine advertisements i found at flea markets. No issue dates are available.
Tags: artichoke recipes, spritz cynar, venetian drinks, venetian tradition